WORKING CLOSELY WITH KEY GOVERNMENT PLATFORM PARTNERS ACROSS THE GLOBE
DIGEPLAN OFFERS ELECTRONIC PLAN REVIEW TIGHTLY INTEGRATED TO YOUR EXISTING IT SYSTEMS.
IMPLEMENTATION PARTNERS
Interested in becoming a DigEplan implementation partner? Get in touch.
TruePoint Solutions

The TruePoint Solutions team has 25+ years of Public Sector IT experience designing, developing, implementing, and supporting complex government applications.
TruePoint has successfully implemented Permitting, Customer Service, Licensing, Code Enforcement, Public Works and Asset Management software around the world and is a Platinum level implementation partner for Accela and Infor.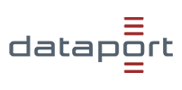 Dataport

DataPort is a full service IT provider for administrative bodies. The company is supported by the federal states of Bremen, Hamburg, Mecklenburg-Western Pomerania, Lower Saxony, Saxony-Anhalt and Schleswig-Holstein.
DataPort supports a range of IT services from its headquarters in Altenholz, Kiel, Schleswig-Holstein and its other offices in Hamburg, Rostock, Bremen, Lüneburg, Magdeburg and Halle.